Vintage Cut Crystal Bowl Deep Cut 8 x 4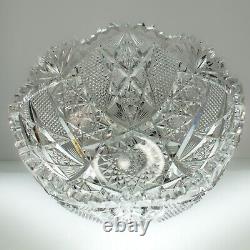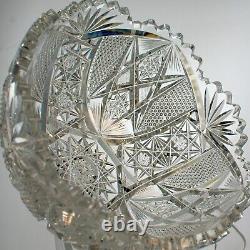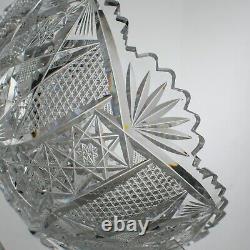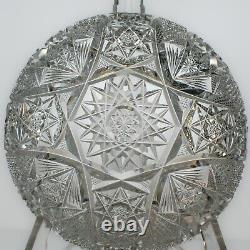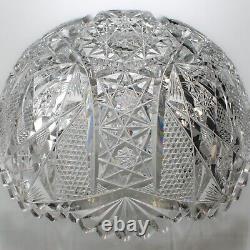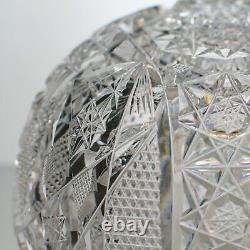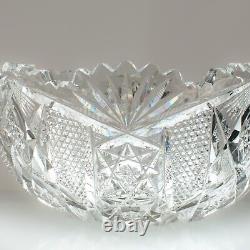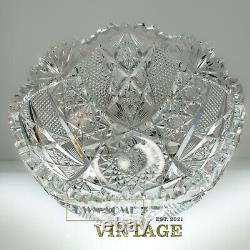 Bring a touch of classic elegance to your home with this vintage cut crystal bowl. It features deep cut hobstars and pineapple starbursts, creating a sparkling spectacle that's certain to catch your eye and hold your attention. This vintage bowl, with its 8" diameter and 4" height, is a substantial piece that commands presence. The complex patterns and expert craftsmanship are a testament to the skilled artisans of yesteryears who paid such close attention to every detail.
The scalloped edges and sawtooth rim add an extra layer of intricacy to this bowl, making it a truly special find. Display it proudly on your coffee table or use it to serve your favorite fruits or candies, either way, it's a statement piece that's sure to spark conversations. This vintage bowl is more than just a practical item, it's an artifact from the past, carrying with it the charm and elegance of a bygone era. So, whether you're a lover of vintage items or someone who appreciates unique home decor, this vintage cut crystal bowl could be just the addition your collection needs.
Vintage Measurements: Width 8 in / 20 cm Height 4 in / 10 cm Condition: Pre-Owned Like New Great. Single chip on one of the teeth. The pictures intend to show the finer details of each piece. We provide additional pictures upon request and answer every question promptly.

---