Signed Yasemin Cut Glass Crystal Hourglass Vase SHARP! Sawtooth Pinwheel Turkey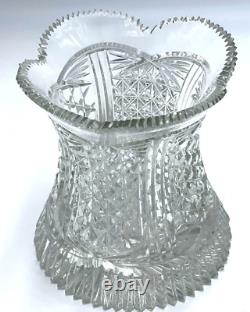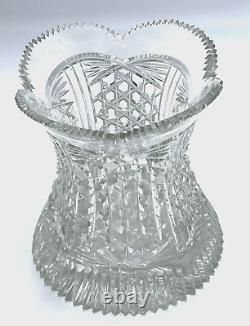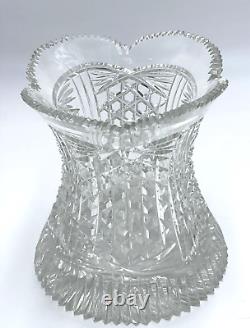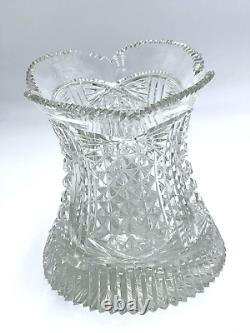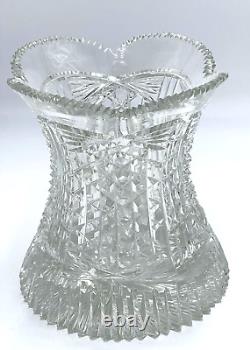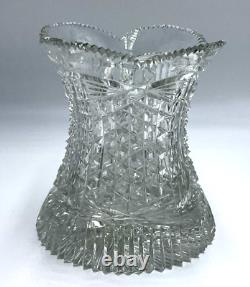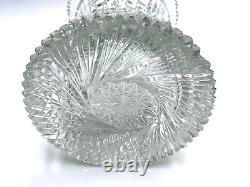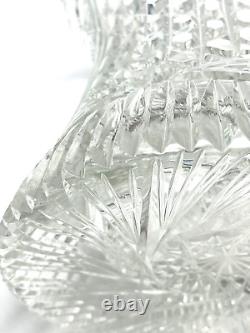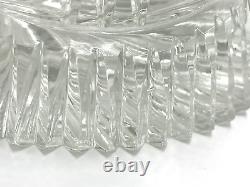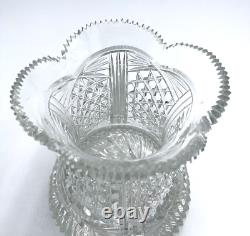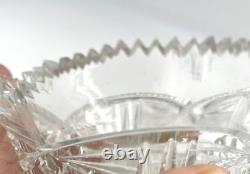 Here we have a beautiful cut glass crystal vase signed by Yasemin from Turkey! It has a sawtooth fluted rim that has round arches.
It is shaped like an hourglass but a bit bigger at the bottom. If you are not careful you will cut yourself!

---