American Brilliant Period Cut Glass Heavy Crystal Bowl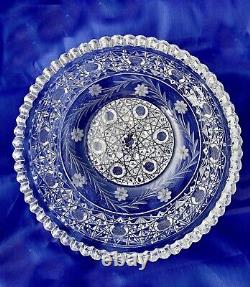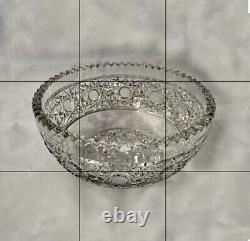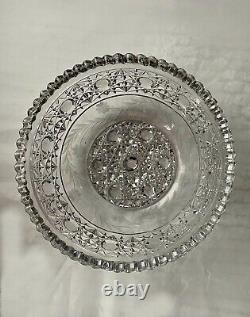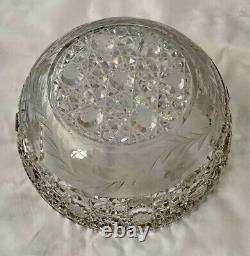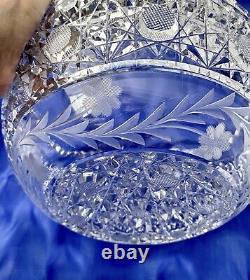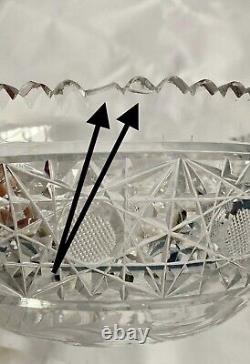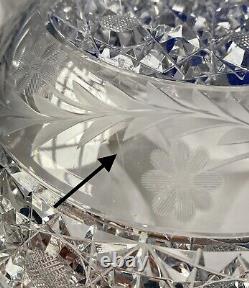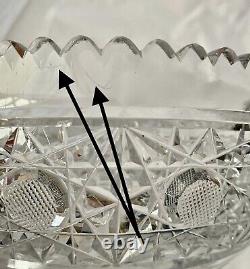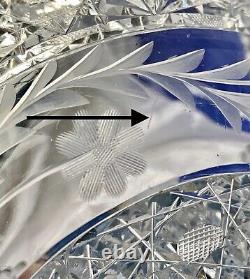 American Brilliant Period Cut Glass Heavy Crystal Bowl. Elegant American Brilliant Period cut glass serving or fruit bowl in very good condition. ABP cut glass was made in the U. It was the finest cut glass in the world, very heavy, very clear and brilliantly sparkling. This fine lead crystal bowl has a satisfying ring when tapped. 8 in diameter at top. 4.5 diameter at bottom.
The teeth on top are all there, but one is broken and another is chipped. There are some small fleabites on other teeth.
On the side of the bowl near the bottom there are a few very light scratches. They can't be seen from top of the bowl and you have to look closely to find them. See the photos with arrows to point out these flaws. I want to point out the defects, but they are minor for the age of this bowl (over 100 years old).
It is in very good condition. When washing this bowl, put a towel in the sink to protect the glass from the hard surface of the sink. If the glass is cold, cold water should be used at first, gradually becoming warm. A sudden change, a hot bowl exposed to cold water, or a cold bowl to hot water, will crack the glass.

---